On Spelmonden Farm we grow around 321 acres of combinable crops of which 30 acres is Barley, 50 acres of Oilseed Rape, 191 acres of Wheat and 50 acres of Beans.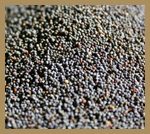 Oilseed Rape
The Oilseed Rape is grown for the oil and is sold to one of the Oilseed Rape crushing plants to extract the product. Winter Oilseed Rapes are sown during the last 10 days of August through to first week of September and harvested the following July. The main uses for Rape Seed Oil is in cooking oils or margarines with the Rape meal being used for animal feed.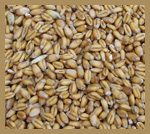 Winter Wheat
Winter Wheat is a type of cereal sown in Autumn between September and November and harvested in the following August. Wheat is grown for milling into flour to make bread. If the quality is not of a good standard it will go for animal feed.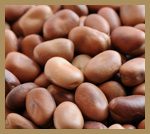 Spring Beans
Spring Beans are grown for human consumption mainly in the Middle East. If the quality is not of a high standard it is used for protein in animal feed. Spring Beans are sown in March/April and harvested in late August through to early September. Beans are grown in a rotation so that it gives the land a break from continually growing the same crop.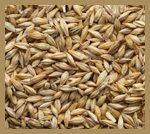 Winter Barley
Barley is used for the making of malted drinks such as beer and whisky. The grain can also be used as animal feed. The straw is also used for animal feed or bedding as it has a soft nature to it but can itch which is the difference between Barley and Wheat. Winter Barley is sown in September for harvesting late July/August.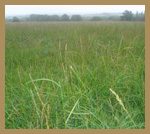 Grass
The grass land is used for the Sheep and Cattle to graze on during the summer months. Some fields are set aside in the Spring for making hay and silage which is fed to the Cattle and Sheep during winter months.